Stop suffering from poor brain performance.
Imagine your brain firing on all cylinders!
Say hello to better brain performance with Provasil!
91% of users saw a significant improvement in their mental clarity, focus, and memory within the first 4 weeks!†
Maximum Strength Cognitive Formula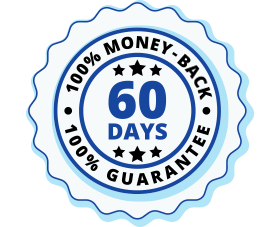 Try Provasil Risk-free for 60-Days!
100% Satisfaction Money-Back Guarantee – because we're so confident that you will experience excellent results, we offer a 60-day, no questions asked, 100% money-back guarantee!
Your total satisfaction is our priority
If you're not 100% happy with your product for any reason, we'll take it back and refund the full purchase price – you have our word on it!
While our policy allows for a maximum of one opened bottle to be returned, you can still save money by ordering one of our deeply discounted multi-bottle packages – just make sure that any additional bottles of the same product are unopened and we will be happy to refund your money, less shipping charges.
Please note that to qualify for a refund, you must contact our customer service team to obtain a return authorization code (RAC) within 60 days of receiving your order, without exception, and keep in mind that refunds are limited to your first order from us.
Don't Let Growing Older Slow Your Brainpower.
With Provasil, Age Is Just A Number!
Disclaimer: "The information found on this video is not intended to replace professional medical advice or treatment. The content on this video is not intended to diagnose, treat, cure, or prevent any disease or medical condition. Individual results may vary."
Why Is Provasil
Right For You?
Provasil is an All-Natural Formulation That Can Give You Back Your Mental Edge While Sharpening Your Concentration and Focus!
People focus so much on the negative physical aspects of aging that they often don't consider the impact it can have on their cognitive health. "Senior moments" may be portrayed as humorous, but the truth is, the person experiencing them probably does not find them funny at all. Misplacing your car keys, walking into a grocery store only to find you can't remember what you went in for, or experiencing frustration while trying to read because your mind keeps wandering aren't disastrous problems; however, there is no doubt they can reduce your overall enjoyment of life and make everyday tasks time-consuming and difficult. Some people believe that occasional memory lapses are a natural part of growing older, but it's certainly not what you want for your future!
If you are determined to do everything in your power to stave off the declines in mental functioning many people notice as they age, Provasil can provide complete herbal and nutritional support to help your mind stay alert and sharp.
Provasil
Life-Changing Benefits
MENTAL ENERGY & ALERTNESS
Provasil's laboratory-proven, premium ingredients are scientifically formulated to give your brain a powerful boost, optimizing all areas of cognitive function.
MEMORY & MENTAL ACCURACY
Provasil ensures the brain cells and neurons receive a healthy supply of oxygen, essential for enhanced memory, mental sharpness, and recall.
FOCUS & CLARITY
With consistent use, this all-natural, 100% safe nootropic formula helps manage brain fog and confusion, so you'll experience a clear, focused mind and peak performance at all times.
POSITIVE MOOD
Maximum strength Provasil supports enhanced levels of serotonin and dopamine, two natural mood-boosting neurotransmitters that promote feelings of emotional well-being for a better overall quality of life.
Clear The Mental Fog With Provasil Now!
When you no longer struggle to find those words that once stubbornly remained on the "tip of your tongue" and you feel your mental fog lifting a little more each day, you'll probably want to know more about our innovative nootropic formula.
A doctor-developed combination of amino acids, herbs, and vitamins, the Provasil formulation was specifically designed to provide complete support for your brain, drastically enhancing memory, focus, and numerous other aspects of your cognitive health.
Why is Provasil so effective?
Provasil is a comprehensive blend of compounds that can support optimal brain structure, enhance processes that play a crucial role in healthy mental function, and strengthen performance on various demanding cognitive tasks. These combined benefits illustrate why we believe no other natural memory and focus enhancer can provide the same level of results as our revolutionary formulation!
The potent, all-natural nootropics contained in the scientifically proven Provasil formula work quickly to:
As time goes on, you may feel like you are gradually losing the mental sharpness and vitality you enjoyed in your youth. Naturally, you would like to get your razor-sharp focus and remarkable memory back if you could. While you realize you are fortunate not to have a serious medical condition that can severely impair cognition, you still find yourself wishing you could regain that mental edge.
HELPS MANAGE SHORT-TERM MEMORY LOSS
STIMULATES BRAIN PERFORMANCE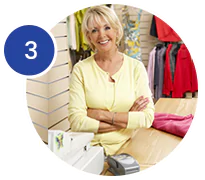 PROMOTES MENTAL CLARITY
SUPPORTS CONCENTRATION & FOCUS
How can Provasil improve cognitive functioning?
91% of users experienced an improvement of more than 39% in their overall cognitive functioning in as little as 4 weeks!†
Provasil is an all-natural formulation created to enhance cognitive function. It is developed for people experiencing age-related cognitive decline. This patented formula was put to the test in a controlled customer satisfaction survey. While the survey asked Provasil users to track and report their cognitive symptoms level over 28 days, a measurable improvement in cognitive symptoms was seen within just one week. Over 95% of users felt they saw a positive difference during the first 7 days of using Provasil.†
The incredible benefits didn't stop there – more than 75% of users who continued taking the supplement reported a substantial improvement in their overall cognitive function within only 60 days of Provasil use.†
Discover The Provasil Edge
In addition to these impressive findings, the satisfaction survey also showed that 97% of users with age-related cognitive decline showed Provasil to be an effective, safe, and well-tolerated supplement.†
Provasil is a proprietary formula that has been laboratory evaluated & tested in a research study survey. Participants who took Provasil as directed improved their concentration, focus, and attention span and experienced a significant increase in memory recall along with enhanced focus and concentration – IN ONLY 4 WEEKS!
The below percentages are the clinically shown results from the study.
HAD MORE
MEMORY &
RECALL ABILITY†
HAD MORE
FOCUS &
CONCENTRATION†
HAD MORE
MENTAL ALERTNESS
& SHARPNESS†
HAD REDUCED
STRESS LEVELS†
HAD MORE
MENTAL ALERTNESS
& SHARPNESS†
HAD MORE
MEMORY &
RECALL ABILITY†
HAD MORE
FOCUS &
CONCENTRATION†
HAD REDUCED
STRESS LEVELS†
Provasil is powerful and proven to help
with age-related memory loss!
An astounding number of people experienced an improvement of more than 39% in their overall cognitive functions in less than 28 days!†
Imagine your brain firing on all cylinders with provasil!
*Please note that all pictures shown on our website are for illustration purposes only and actual products may vary due to product enhancement or change.
LABORATORY TESTED INGREDIENTS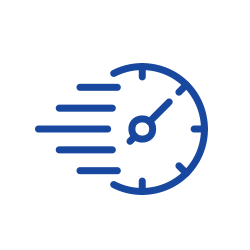 FAST-ACTING
FORMULA
MANUFACTURED IN AN FDA-COMPLIANT FACILITY
NATURAL, SAFE,
EFFECTIVE &
DRUG-FREE
ENHANCES BRAIN
POWER AND MEMORY FUNCTION
SUPPORTS COGNITIVE
IMPAIRMENT & BRAIN FOG
LABORATORY TESTED INGREDIENTS